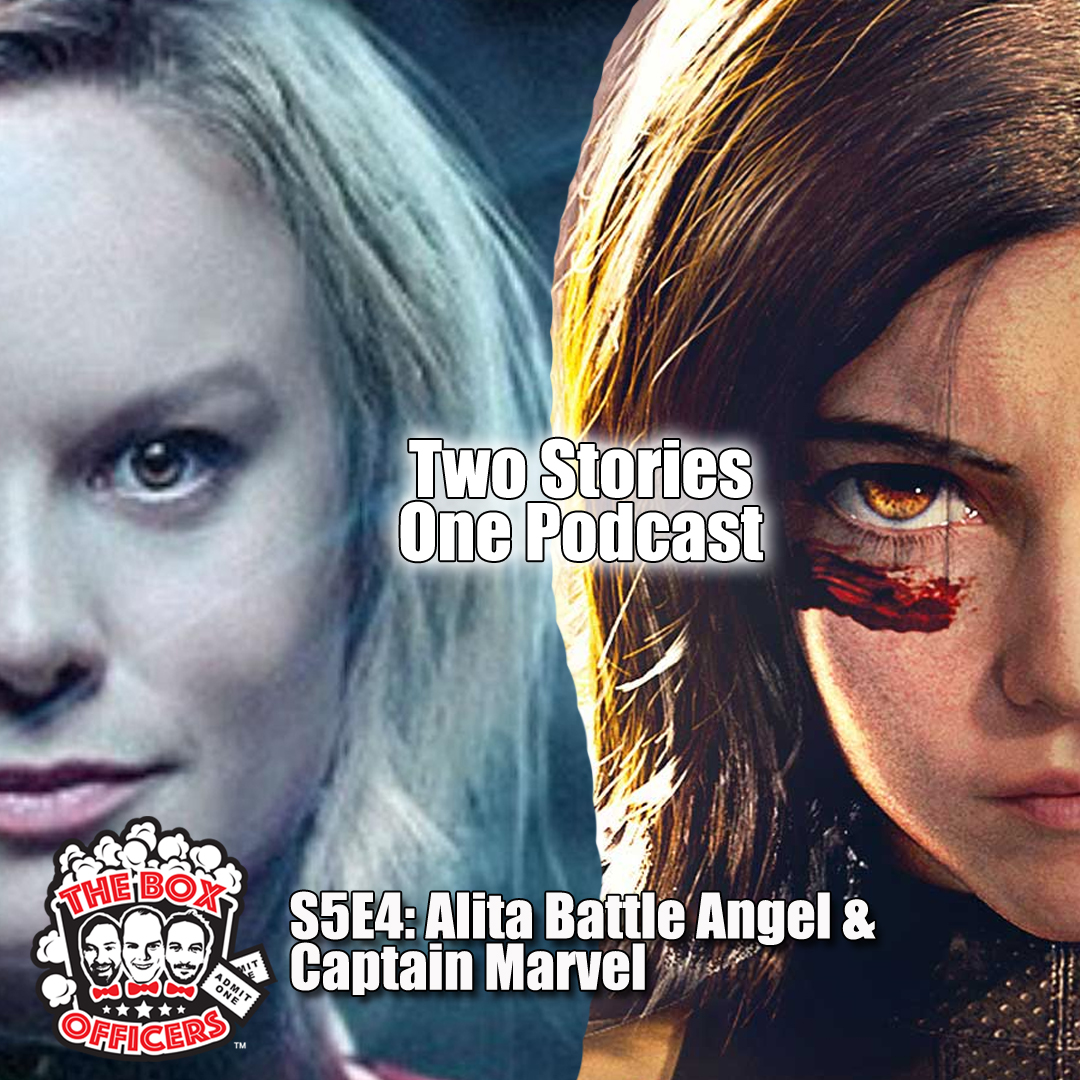 In this episode, the guys do a little trailer talk, discuss the Cyberpunk world of Alita: Battle Angel and then blast off into the wild blue yonder, with Captain Marvel. Find us at www.theboxofficers.com.
Episode Timestamps
00:03:06 - Trailer Talk
00:17:05- Feature Presentation (Alita BA)
00:42:27 - Ticket Recommendations
00:44:20 - Feature Presentation 2 (Captain Marvel)
01:12:00 - Spoiler Alert!
01:31:16- Ticket Recommendations